Discover How You Can Maximize Your Gift Business Profits Once And For All
With Gift Biz 4-Step Profit Builder, let me take you by the hand and teach you how to win your next high-level Corporate Gift clients accounts with my Proven 4-Step Profit Builder System.

In this interactive online training program, I give you step-by-step strategies and support, to show you exactly how to identify the right prospects, who to market to secure ultra-targeted i
ndustry contacts and win high-value clients accounts.
Lucky for you, you have come to the right place.
I know you've probably already tried knocking on the doors of trying to break into the lucrative Corporate Gift Industry and you'd love to get your hands on faster way to crack the code . . . you may already know the basics, but you're still waiting to actually get your Gift Business Sales and Marketing pulling in quality new corporate volume orders day after day, effortlessly.
My Signature 4-Step Success System is the BEST way to accelerate your gift business sales, get in front of your ideal clients and get you landing BIG orders.
Nobody WANTS to struggle alone on their Small Gift Business Island. It's frustrating growing a business and the goalposts keep changing, but the fundamentals still apply.
And that's where I come in.
At only 24 years old I started from my kitchen table and grew my own corporate gift hamper service into a nationally recognized, million-dollar business. My first Christmas season I went from landing a $30,000 order and wrapping every package by hand myself to growing my company annual sales of $1.5M per year.

Following on from my success and exit from my own startup, I transitioned into a mentoring and coaching role. My focus now is on helping women in the gift industry like you to not only identify the best opportunities in the market but also how to secure bigger and more repeat orders using the very same systems I built through my own hands-on experience. It's my superpower, but I recognize that it probably isn't yours just YET!
Although I do my best to share my best ideas and strategies with my followers,
the truth is this stuff is multi-layered and not easy to share in a blog post or monthly newsletter.
Not Many People Know What I Know About Profit Maximizing your Gift Business . . . And If They Do They Certainly Aren't Sharing It!
What's getting shared with the masses are generic strategies designed to fit 'most' people.
But you're not most people.
You need advice that works for YOUR audience, not everyone else's. You need direction to craft a winning sales strategy, as it certainly doesn't happen on its own.
And now that you've mastered the basics – like how to create a corporate gift range, what do you do when your realize you might not be making the right margins or if gift client prospects are just not taking action and ordering from you on a regular ongoing basis?
Just swapping around your gift product range and tweaking a bit of your marketing ain't going to help you when your system is broken . . . And trust me, most people have a broken system.
The BEST Way To Get As Good As Me At This Is For Me To Take You By The Hand . . .
I will be right beside you, giving my tailored advice, so that you can finally get your Gift Business Profits Maximized and then master the sales skills you need to keep them working again and again.
Saving you hours and literally thousands of dollars. Yep, THOUSANDS. I used to manage $80,000 corporate client gift accounts each month. And I got great results, and built a highly profitable gift business.
One of my gift business coaching clients increased their sales last month by 70% that was within 30 days of implementing by 4-Step Gift Biz Profit Builder System
, and I've got a stack of strategies that I can't wait to share with you in this program.
Welcome To The Gift Business 4-Step Profit Builder Program
In this BRAND NEW Signature 4-Step Profit Builder Gift Business Boot camp opportunity, I'm handpicking a small group of Gift Business entrepreneurs to train intensively that brings you high ticket sales and grows your Gift Business profits and influence on autopilot.
Yes, you get your challenges solved and you will achieve major business breakthroughs in your gift business.
This is a FAIL-SAFE program where I make sure you have what it takes before you are allowed to take flight, so I can set you up for the kind of success you just can't get when you trying to work it all out on your own . . . and that's if you can survive the cash flow seasonal rollercoaster of the Gift Industry.
If you're ready to train right ALONGSIDE one of the world's top Gift Business Entrepreneurs – interactive bootcamp-style - then SIGN UP now!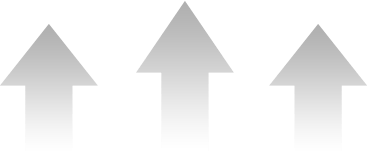 MAPPING OUT EVERY STEP OF THE GIFT BUSINESS GROWTH PROCESS WHICH MEANS MORE CLARITY ABOUT WHAT YOU NEED TTO BOOST YOUR SALES
LEARN MY SIGNATURE
4 - STEP SUCCESS SYSTEM
GIFT BUSINESS MARKETING
SMART SOURCING - PRICING - PACKAGING
PROCESS TO WINNING NEW SALES
CLEVER CASHFLOW STRATEGIES
SYSTEMIZING PROCESSES
10+ RECORDINGS OF Q&A CALLS
DIRECT ACCESS TO LISTEN TO VALUABLE CHALLENGES SOLVED AND ACHIEVE MAJOR BUSINESS BREAKTHROUGHS
ACCESS TO PRIVATE MEMBERS ONLY AREA
FEEL SAFE ABOUT SHARING YOUR IDEAS AND PROGRESS WITHIN THE PRIVATE GROUP
BLUE PRINT CHECKLISTS WORKBOOK
WEEKLY CHECKLISTS DESIGNED TO GIVE YOU MAXIMUM GIFT BUSINESS GROWTH
I WILL SHARE MY SECRET SAUCE SO YOU CAN START INSTANTLY  WINNING LUCRATIVE VOLUME CORPORATE GIFT ORDERS
HEAR FROM MY HAPPY CLIENTS
In the first 30 days of working with Sarah I increased my monthly revenue by 70%. Sarah helped provide me with direction, and make a plan to achieve my business goals. Sarah acted as a sounding board for ideas and was a positive influencer in helping me take the next steps with my business. If you are looking for sales growth and the confidence to take your gift business to a new level then I highly recommend Sarah.

Catherine Blackford,

Director at Bindle + Corporate Gift Specialist
Owner/Manager at D'licious Gourmet Hampers
"I loved working with Sarah as our Gift Hamper Growth Coach. It was great working with someone who had first hand experience in our industry. With her guidance we achieved our biggest record sales month with even better still to come! I highly recommend using Sarah if you want to grow your gift business. She is personable to work with and has expertise which is invaluable to tap into."


Irene DeVos,

Director at D'licious + Corporate Gift Specialist
If you're ready to train right ALONGSIDE one of the world's top Gift Business Entrepreneurs – interactive bootcamp-style - then SIGN UP now!
The Complete Gift Biz Profit Builder Program
Training videos, worksheets & checklists 100% online
Lifetime Access + Private Facebook Group
The Complete Gift Biz Profit Builder Program
Training videos, worksheets & checklists 100% online
Lifetime Access + Private Facebook Group